We made it to the finish line! I am SO proud of us. Welcome, my dear readers, to final inspirational day of this week. It wasn't easy but we made it! Today we are taking a break from from last minute Christmas preparations and do our best to enjoy our time out online with a cup of hot drink (coffee, tea, cacao or whatever it is you like, no jugement here). Today we are going to enjoy fabulous dresses we all might wear. Generally these dresses are marked as bridesmaid dresses but we do all know they work just as nicely as any formal/semi-formal/evening dress. No matter how much fun and joy I find in white main focus of the day attairs I got a little tired of them during our marathon of fashion and style inspiration. Also I think these might work great as Christmas look or a dress for a fancy party for New Year. I am not completely sure but there is still time to find something special to wear. Or at least find some inspiration and heart to actually think about it more. As for me, I don't think I'll change my Christmas t-shirt or ugly sweater for a dress but that's, you know, me.
Today I want to take to wonderful and hyper inspiring place online. It is called babyonlinewholesale. They have wonderful prices as well as styles. And as I always do, we will narrow our inspiration today a tiny bit and don't only look for bridesmaid/evening dresses but we'll get inspired with Modest Bridesmaid Dresses today. Modest doesn't mean boring or wrong, right? It's the same style as any other and frankly modesty is a trait. Today I am showing you my top 3 choices from this section and I want to tell it forward: I would wear any. Ready - Steady - Go!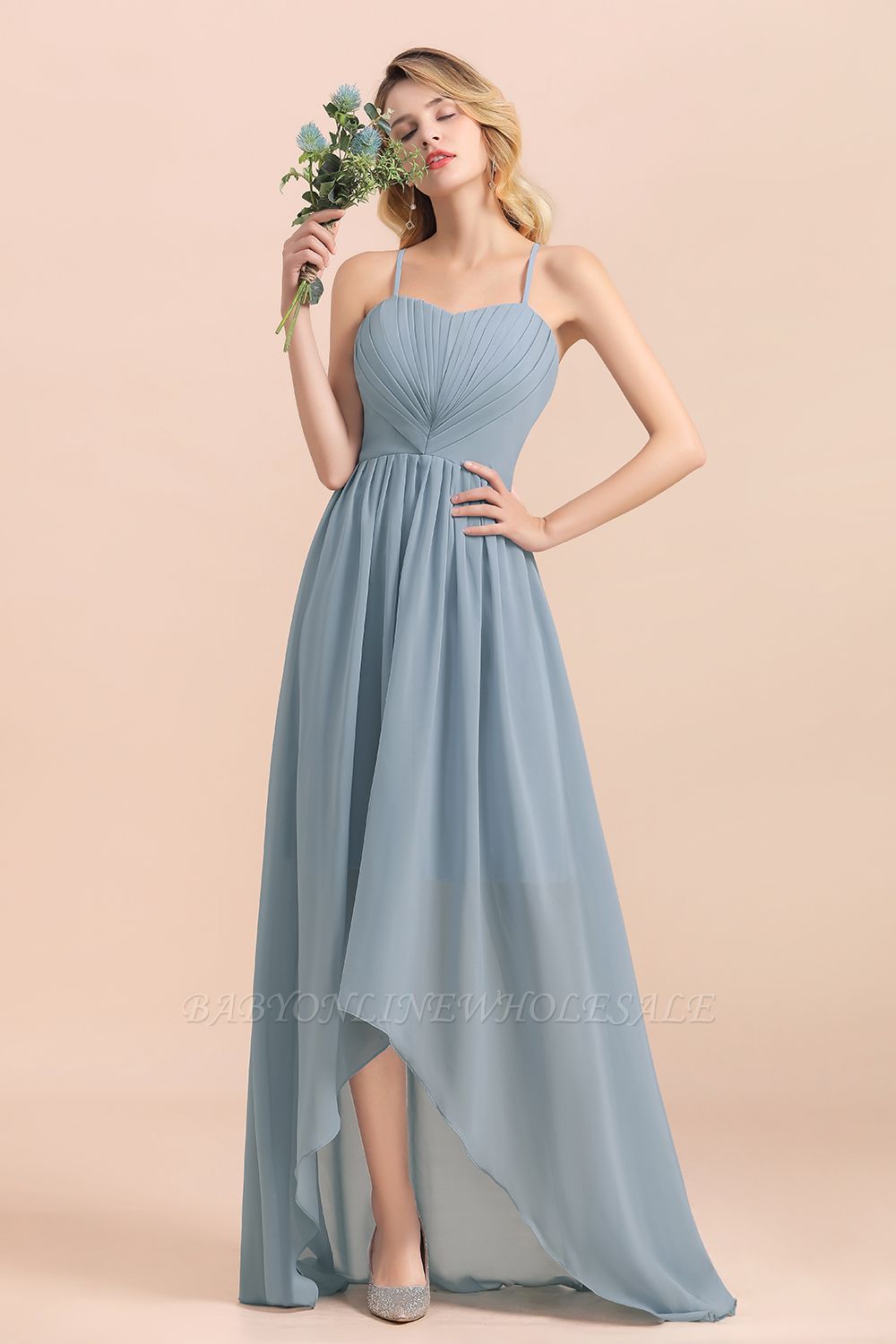 Very romantic dress. Do you also like it sea-shell shaped top? It is absolutely gorgoues especially with this calm and deep grey shade. The material looks thick which is a bonus during colder days.
Extra sparkles, please! This is so classic, especially for festive season. I love the materials used here so much! It's the essence of holiday season in evening dresses. Also wonderful option for bridesmaids on winter wedding. Just imagine it in the snow. Cold but beautiful!
I posted so many boho dresses during our inspiratioin marathon, I felt very obligated to find a boho style for today is well. There you have it! Boho, simpe, modest and cute. I'd throw in some accessories and a vest to make the look the best. And yes I am aware this particular dress might very well be a wedding dress well. Don't thank me but I am finishing with one dress fits all option.
Did you enjoy my posts? which dress is the best in this post and out of all? Did you relax? Did you come back to relax with my posts again? Let me know in comments and enjoy the festivities.