Hello!
We had some snow again! I personally can't wait for normal spring. I do want to have a snow-less birthday for me and my hubby as it was when we were little. We have exactly one week apart and my hubby's coming first in 10 days. I can't wait to celebrate it the fullest. And while I am thinking what to give him this time (any ideas?) I wandered to more regular shopping. yes I did went on to watch some cute stuff online for myself. So there you have me making one more inspiration post this weekend. I really hope you don't mind that. And if you do, just skip this post. Today I ended up looking through goodies on
Shoessee
. Do you remember me starting with warmth cravings? You can see that very clearly as I am looking through spring and winter styles here. With all that snow I totally miss my fingers touching the ground. That is why the theme and main inspiration today are
cute sandals
. Yes miss sandals and flip flops a LOT here. I actually wear flip flops right after the snow is off and up till the moment it's on again. Let's take a look on what I want to wear instead of my winter shoes. (P.S. should I start apologizing for wearing exactly the same pair of shoes all the time? let me know in comment if I really should). SO here are my top three choices in sandals. And let's make it cute.
I am a huge fan of more or less formal looks with backless loafers or kitten heels. Doesn't it look even more powerful and make bigger statement this way?
I have had a very similar par of slippers and wore it up till was completely torn. Looking for similar in style and comfort pair for ages. I bookmarked this babies for later.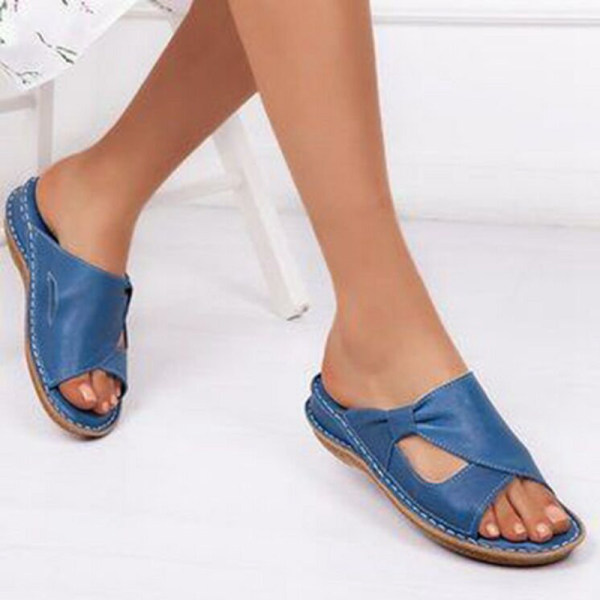 Cute, cute, cute! These babies practically scream cute! I love the colors (there are other options available click the images to check it out). I like a little and flat bow detail. Perfect option for traveling too: it provides an effortless relaxed cute evening look with proper dress and looks ideal with shorts and top during the day.
Do you wait for warmer days to come? Do you enjoy your feet bare? Which pair is your favorite? All of these and more is what I expect to see in comments. I'd love to chat!