Care for some inspiration this Friday? The weather is playing a trick on me so I am more or less full in home/walking with pups mode. I actually did the essentials but other than that I was a couch potato but with no couch and more like a broccoli (because I can't really refer myself as a potato because I almost never eat it and generally dislike this root vegetable). But having no suitable content in hand (I do have a little something to share with you but I think I'll make a proper post next week along with my plan for the weekend) I am making an inspiration post for you today. And I do hope I am not overdoing it with brackets today (I really do, don't I?).
Coming back to post today. It is going to be an inspiration post with something as usual and used almost daily as a couch (which is a funny joke because I don't really have a couch at home, opting for chairs everywhere). Today I want to share with you some inspiration on
ladies blouses
. After all we wear blouses often and I am sure enjoy it a lot. (at least I do enjoy it). To talk about this pretty and casual element I turned to a wonderful and well known by me online shop:
Ninacloak
. I have already told you about it before and I am sure you remember it well. If not here is the refreshment: they have tons of wonderful and affordable clothes for you to enjoy. here are my top three choices: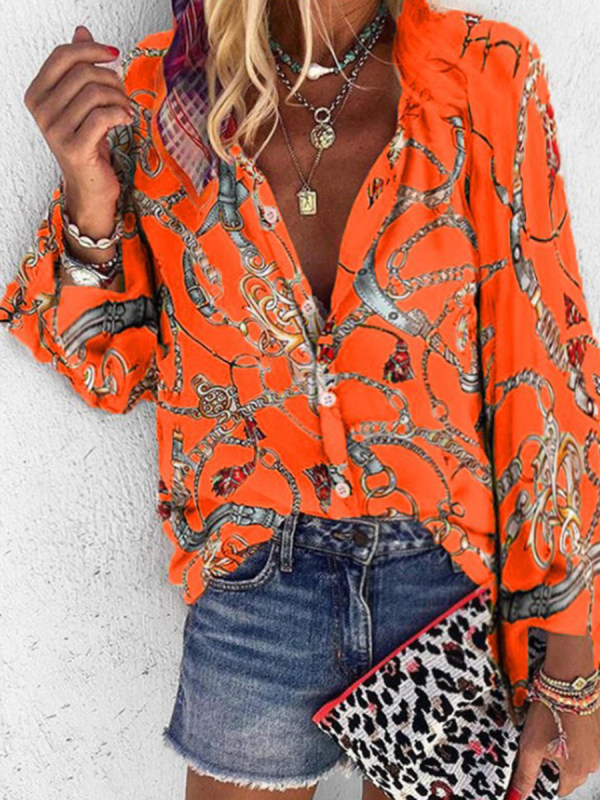 Classic, good, fun. I love it! This is a shirt blouse I'd wear a lot.
Isn't it cute? I think it's perfect for casual first-ish date, right?
I LOVE this print, I just have to share it.
I hope you will have a magical weekend ahead of you.. Best wishes and much love. DOn't forget to drop me a comment below and say which one is your favorite or generally anything else. Trust me, I'm chatty!
I was showing: