Monday is never an easy day even for people who do not work nine to five for five days a week.I think it has something about the air. Or not enough coffee, you'll never know for sure. Today I want to share with you some inspiration to make this day easier to go through. To do so I headed to wonderful online clothes store called
Cocosbride dresses
and "eased the pain". Everything looks so pretty and inspiring, I am sure you enjoy it a lot. If you ask me formal and holiday wear is the best always mostly because it switches on the 'happy thinking' and makes me think not only about the clothes but also about the moments I might be wearing it for. However today I am going to imagine myself wearing the clothes. I'd rather imagine my close friend wearing one. I am actually rooting for you dear and hope you will get to wear it very soon. And so far I decided to let my fantasies go wild and picked some pretty options online. Here are my top three choices for today:
Do you like
A-line Wedding Dresses
? I think we all do, it complements most of ladies. I also find it very charming and elegant to wear such silhouette. I mean, don't you feel more graceful?
This one is just gorgeous! So elegant, simple and utterly cute! I love the lace here so much. I think it is a prefect option for summer beach wedding.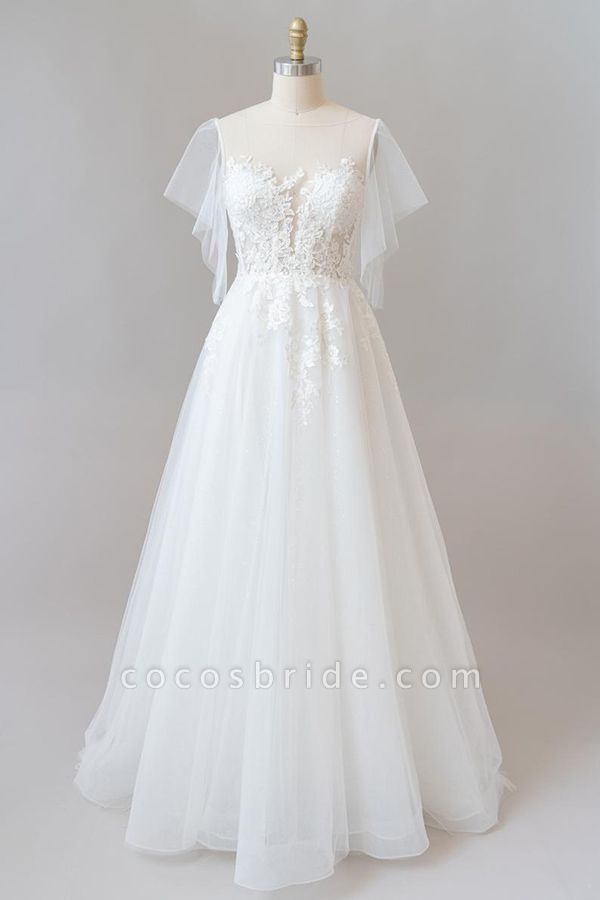 This one feels a little vintage, old fashioned in a good sence. I absolutely love it. Truly unique and beautiful. Definitely for a special bride.
Wishing you a very best Monday! Enjoy you week and be thankful for every day of your life!
I was loving:
Cocosbride Dresses