Hello!
May hit me with awesome weather and my vacation is approaching so sorry for being mia a little.Today I'm going to share one more inspirational post with you but I promise to post a report on awesome events I had before very soon. As the weather changed from rainy windy and generally cold spring start here and turned to something warmer and more giving feelings of 'summer being around corner somewhere' I found tons of desire to get some new stuff for my summer closet. Keep in mind my sea vacation is in a week and I personally can't wait for it. I'm absolutely positive I could spend all of my vacation budget on pretty stuff to wear so I tick to online shopping. It feels safer because I always can trick myself into being not sure of silhouette in real life. I doesn't work with offline shop so here I am browsing the internet. To show the best of the best I partnered up with one of the best online shop ever (which I actually find very inspiring and talked on my blog before). It's called
StyleWe
. Not only it is fashionable and is great source of inspiration but it is also of high quality. So it's not scary if your online window shopping goes out of control and becomes regular online shopping. It's also budget friendly so you know I found a great place to get inspired. Also there is tiny tip for you: not only they have wonderful items but also they style the items they have - look for some inspiration for your own outfits. But I find just one shop a little too few for the post. So I decided to go for an extra - introducing beautiful
Just Fashion Now
Anyways here are my top three choices!
I'm so happy with the embroidery trend. It looks gorgeous! I definitely more of it in my closet and this dress looks like a great add!
See through looks flirty and always catching an eye. I do love this effect! I find such dress probably the easiest option for being in the middle of everyone's attention without effort.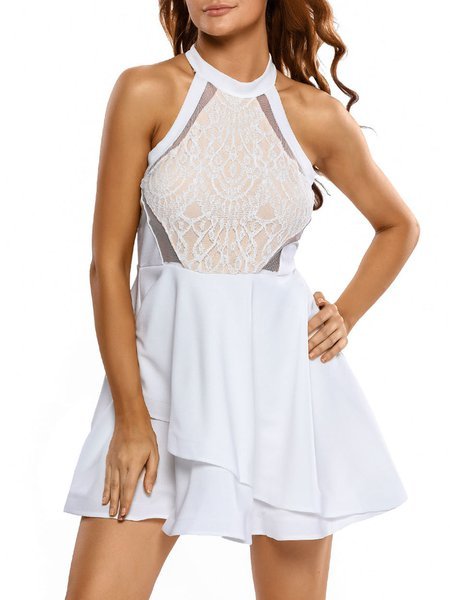 Also as summer is approaching I think white has it's full color. I couldn't help but add this pretty little dress out of white prom dresses section into the list.
I hope you enjoyed this little post! Have fun! Let me know what you think in comments!